Unique Flower Gift Ideas
Raise your hand if you've ever kept a bloom or two until it is literally falling apart simply because you needed to appreciate all the allure it had to offer.
As event florists, flower famers, farmer florists, & wholesalers who constantly work with flowers, we adore those lovely blooms! As it turns out, we floral designers & growers aren't the only creatives who love blossoms. There are countless ways to convey the beauty of flowers in the form of art and design, and Team Flower has gathered together a few different floral artists who create beautiful handiwork featuring the blooms we all cherish so much! These talented ladies have used their love for flowers & their own artistic gifts to capture the exquisite essence of each sweet blossom. Each is unique in what they create, and ALL are inspiring in their own way. Their products would be a lovely addition to your studio or wardrobe, or as a heartfelt and meaningful gift for a flower pal. Take a moment and meet a few of our fellow flower lovers – you may even discover something you just can't live without!
Jess Blazejewski
@jessblazejewski
Jess is a fine artist working mainly in oils. She paints in her sunny home studio in Natick, MA, where she lives with her husband and their toddler son. Before striking out on her own, she was working as a stylist for Style Me Pretty, and being steeped in all that wedding pretty for years influences her paintings today. Jess is endlessly inspired by all things dreamy, floral, organic, and romantic. She adores being surrounded by beautiful blooms so she especially loves to paint flowers from life. Check out her latest collection, "Flourish," on her website to see her incredible talent in bringing the beauty of flowers to the canvas.
Rachel Winters
@rachelwinters_sewing
Rachel is a self-taught embroidery artist located in Athens, Georgia. She specializes in creating one of a kind hand stitched hoops featuring some of her favorite blooms! Rachel primarily works freehand so each piece is designed as she goes along. Her focus in on wildflowers but her artistry also expands to creating various landscapes as well as an assorted array of birds. All of Rachel's lovely items are available for purchase through her Etsy Shop.
Karly Murphy
@kmpressed
Karly at Kmpressed offers a modern take on traditional pressed flowers. A gardener and nature-lover, she hopes to inspire an admiration and respect for nature in her one-year-old son, who often accompanies her (along with her husband and dog) on walks in the Virginian forests searching for new plant material. Karly prides herself on creating one-of-a-kind botanical décor using real flowers, ferns, and leaves that are both garden-grown and responsibly foraged. The pressed blooms float inside handmade glass encased in a trendy copper frame to create chic & organic wall hangings and coasters. All of her products can be found here.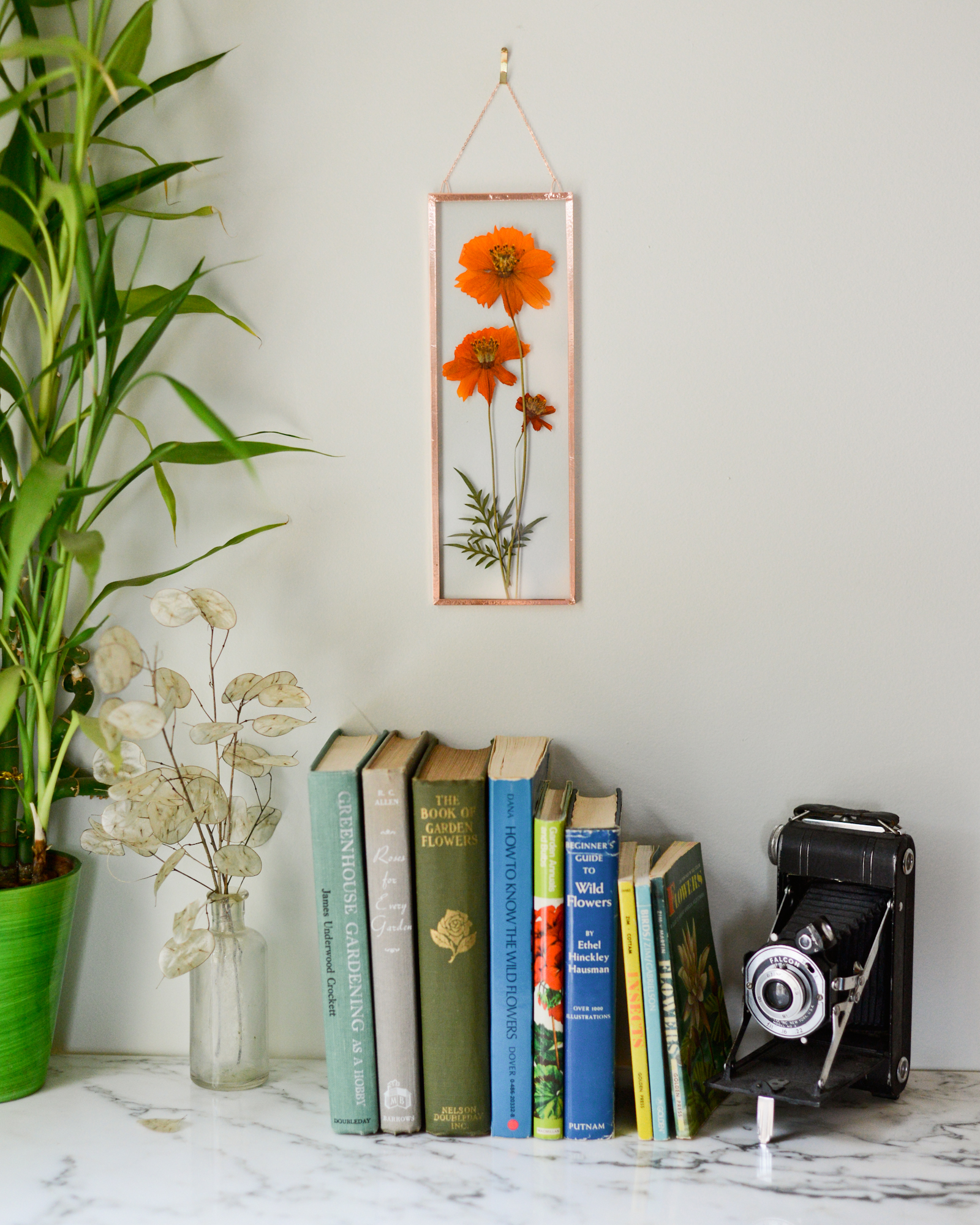 Ann and Joy
@annandjoy
Originally from New York, sisters Lindsay Ann and Courtney Joy made the move down to Miami eight years ago. They launched their business, Ann + Joy just one year ago, but their company has quickly blossomed! All of their products feature authentic, dried flowers that Lindsay and Courtney find, cut, dry, dye, and place inside beautiful necklaces, rings, earrings, and more. Their jewelry provides an opportunity to wear preserved nature for a lifetime!