Utilizing Texture in Floral Design with The Potted Pansy
In this episode of the Team Flower podcast, we're talking with Mandy of The Potted Pansy. Mandy is a desert-loving, tumbleweed searching, interior and floral design combo who thrives on a creative balance of texture, color, and style. Her love for textural components found in nature—combined with a unique balance of lush and texture and enhanced with a bit of wild—is what creates her signature pieces.
In this episode, we are chatting about texture and keeping things raw in design. Mandy is sharing where her inspiration began and how her time in other countries has shown her the beauty in the imperfections of nature. We are chatting about Mandy's favorite ingredients and about her process in choosing which flowers/elements are used for each event.
Mandy has a background in both interior and floral design. This enables her to use expertise from both fields to assist in defining each client's unique style and create not only a floral experience, but the ambience to enhance it! Fall is her favorite time of year and she basks in the golden light, rust-colored leaves, and brisk breeze! You can often find her among those leaves in the dry Utah landscape foraging for sticks, leaves, and even weeds. Yes—all the weeds!!!
Follow Mandy on Instagram @thepottedpansy, and visit her website to learn more about the workshops she offers.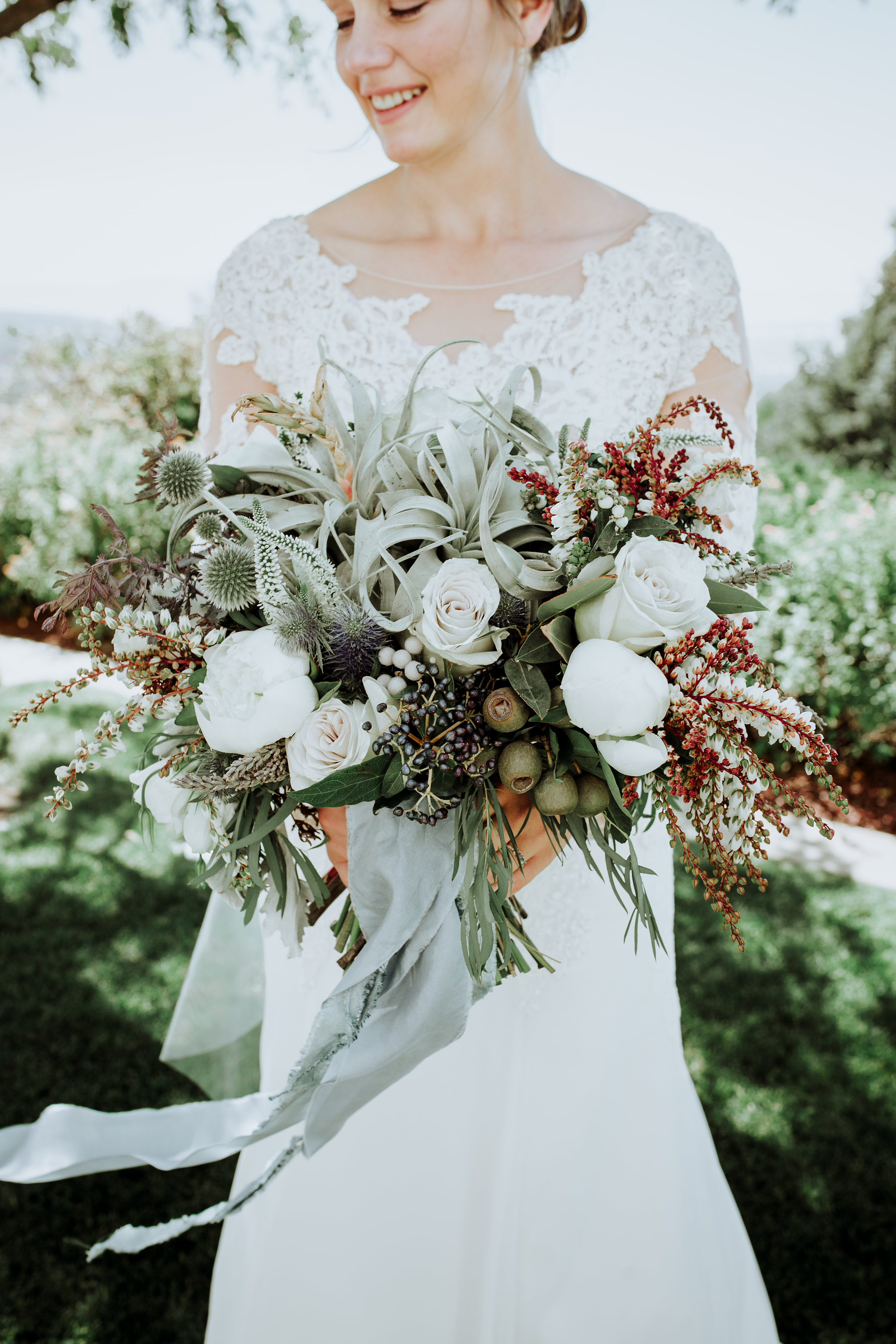 Tyler Rye, Abigal Keenan Photo, As Ever Photography, Blake Hogge Photography, As Ever Photography, Jessica White Photography, Emma Vidmar Photography, Monique Serra Photography